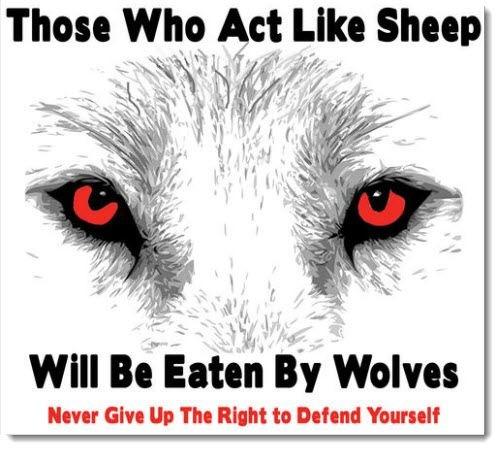 From time to time I see a post on Facebook talking about how guns aren't the root cause of all the gun violence in America. They speak of growing up with guns, being taught to respect them, and never using them in ways that create a danger to others.
I can appreciate such a stance because I had that sort of experience growing up. I was raised "in the country," as they say. My father taught me to shoot with a .22 caliber rifle. When I was a teenager I saved up my money and bought a shotgun, but I never really cared much for hunting, so I eventually got rid of it.
I've had the opportunity from time to time to do a little target shooting, and I've enjoyed it. But I don't own a gun and have no plans to do so. In general I avoid guns in large part because I don't want to be part of a culture that has become more and more idolatrous over the years. Respect for guns has turned into veneration of guns, and I see that as a problem.
It's by no means the only such problem in our country. Some might say there's been a similar progression in the realm of income and possessions. Making a decent living and providing for one's family has increasingly become an obsession about having more. Consumerism is an idolatry that is much more tempting to me personally than gun obsession is, so I won't claim that those who worship at the altar of the 2nd Amendment are somehow worse than me. Still, I think it's worth naming idols for what they are.
My theological tradition, with includes Presbyterians, Reformed, parts of the UCC, and a few others, traces its peculiar brand of Christianity back to John Calvin in Geneva, Switzerland. Calvin was adamant on a number of things. One was the absolute sovereignty of God. And another was the human tendency toward idolatry, our propensity to organize our lives around things other than God. These things need not be inherently evil in order to become our idols. In fact the very best idols are not. Family, country, church, even the Bible, can all become idols, things that occupy a place that belongs only to God.
In America, with our focus on individual freedoms and rights, the self often becomes an idol. The worship of guns and wealth and possessions may all be subsets of this idolatry of self, which is likely why Jesus says that no one can become his follower without denying oneself. "Deny yourself and take up your cross," is a familiar command to many Christians, but not one we're all that inclined to take too seriously.
That said, I do think that there is a distinction to be made between the idolatry of guns (and likely some other of "my rights") and that of the more widely practiced idolatry of wealth and possessions. The idolatry of consumerism has been fully named in our society. Its allure may be strong, but many people of faith have recognized it for what it is and struggle against it as an alcoholic struggles with drink. I'm not sure the same can be said for the veneration of guns.
However, one thing is painfully obvious to me. John Calvin was certainly correct that we humans are remarkably skilled at devising things other than God to serve.